Crest Hotel Welcomes Conferences & Business Travelers
The new year brings many exciting business conferences and events to Prince Rupert. At the Crest Hotel, we pride ourselves on being the top choice for business travelers in the area. We know travel can bring uncertainties and disruptions, and that's why we offer the highest level of comfort and security at our hotel.
For both business travelers and conference planners, we offer a number of services to go above and beyond for our guests.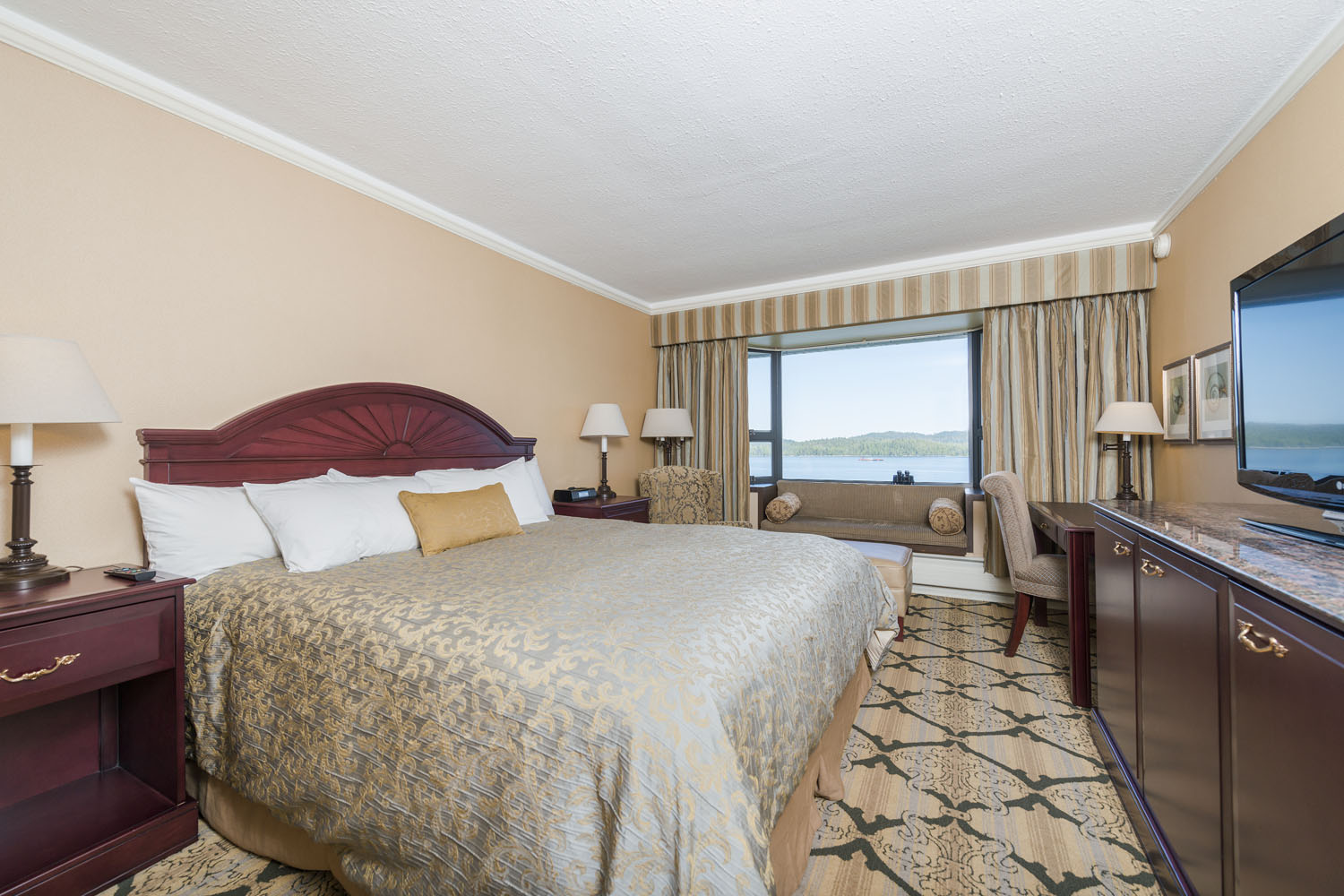 Business Amenities
We offer suites with modern amenities, including workstations and complimentary WiFi, for business travelers. Business suites also come with complimentary local and long-distance North American calls, plus fax and photocopy services.
Our meeting rooms can be booked as communal work spaces, breakout rooms, or conference rooms. Feel free to give us a call at 1-800-663-8150 for more information on our meeting rooms and business suites.
Conferences & Meetings
The Crest Hotel makes a great space for your weekend conference, all-hands meeting, or corporate event. We have over 6000 square feet of meeting space to customize for your gathering. We can set up your space for meetings, training sessions, or brainstorming during the day, then transform them for cocktail hour in the evening. We have a facility for every size and space needed.
Our catering team is ready to provide refreshments for all manner of taste and budget. Browse our Banquet Menus for more details.
Conferences in 2020
There's still time to set up your conference or business event for 2020. Contact us at 1-800-663-8150 or send us a message to learn more about how to schedule a conference at the Crest Hotel.
We also welcome the following convention attendees in 2020. For room rates or group bookings, contact our team at 1-800-663-8150.