How to Get to Prince Rupert
Traveling to Prince Rupert.
Prince Rupert is situated on British Columbia's north coast and is recognized worldwide for its geographic location that provides convenient shipping of products throughout the world. Prince Rupert is serviced by a number of transportation options.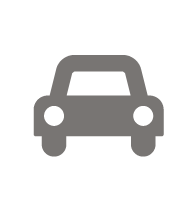 Driving to Prince Rupert & The Crest
Prince Rupert is the western end of Highway 16, the drive along the Skeena River, through the coastal mountains in one of the most scenic drives in North America. Wildlife is often present along the roadside and on the river. Ensure you take your time to stop and enjoy the sights. Upon entering the community of Prince Rupert follow the highway to 1st avenue, turn left and the Crest Hotel is situated on a bluff overlooking the harbour.

Prince Rupert by Air
Prince Rupert is serviced by daily flights from Vancouver (YVR). Our airport is located on Digby Island, once you arrive at the airport ensure you collect your luggage. You will need to board one of the buses that deliver visitors via a short ferry ride to the downtown shuttle center. All regular visitor services are located in Prince Rupert, ie car rentals and taxi transportation. The airport shuttle center is located four blocks from the Crest Hotel, a pleasant walk on a sunny day. Taxis are available should you require assistance with your luggage.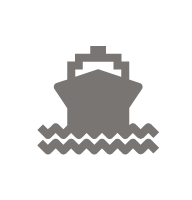 BC Ferries to Prince Rupert
Prince Rupert is the Northern terminus for BC Ferries proving transportation from Port Hardy and Haida Gwaii. The Alaska Marine Highway also operates a terminal offering visitor's access to Alaska. Both terminals are located together on the south end of Kaein Island, taxis are available to deliver visitors to the Crest Hotel which is approximately 10 minute drive.

Taking Via Rail to Prince Rupert
Prince Rupert is serviced by Via Rail offering travellers with a scenic travel option where they can sit back take in the sights and relax. The Via Rail station is located at the BC Ferries terminal which is a short taxi ride to the Crest Hotel.
Prince Rupert is serviced by a number of airline, rail, bus and ferry companies. For information on their rates and schedules, please visit their websites.