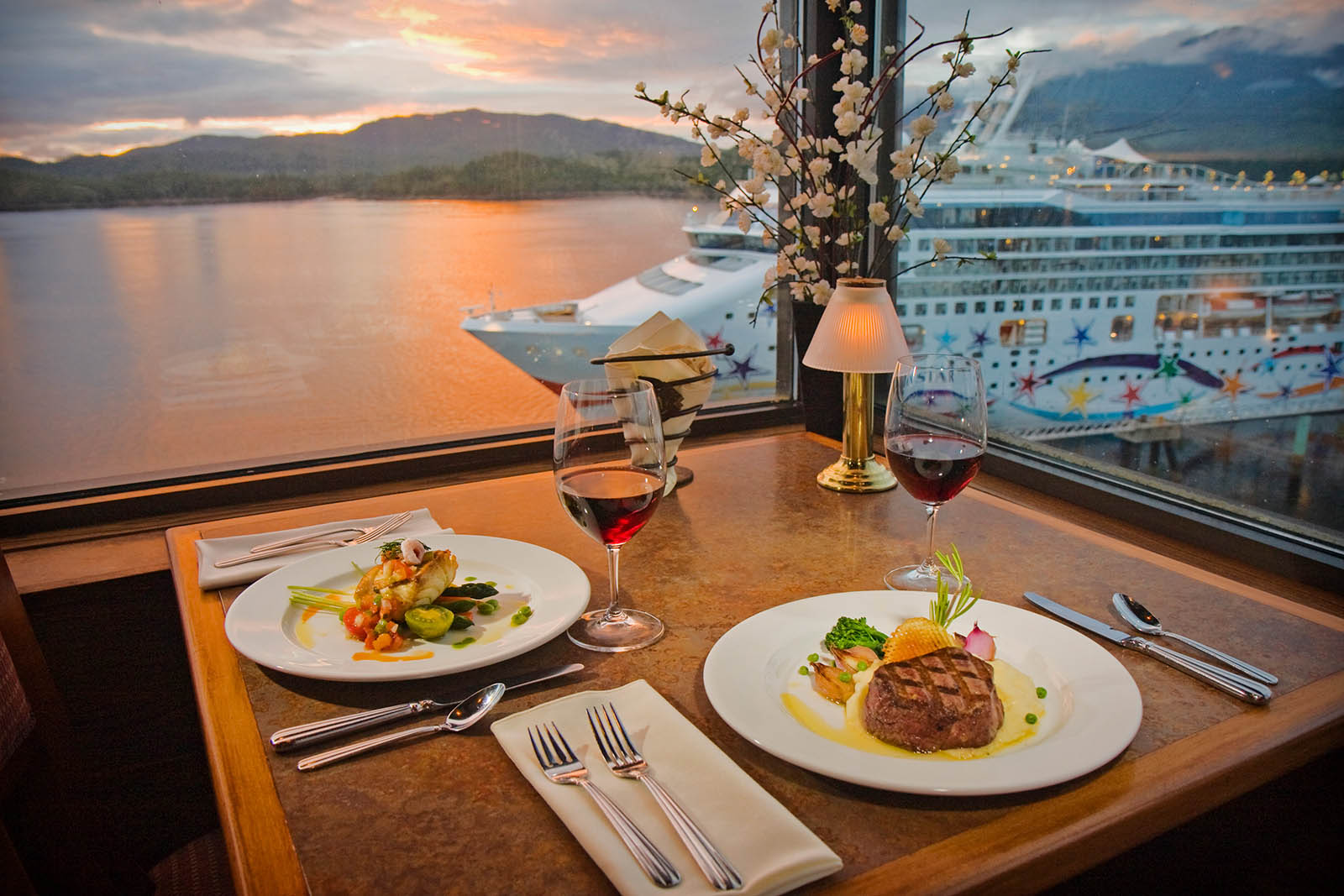 Waterfront Restaurant
It may take a few moments to focus on the menu as an unobstructed view of the Prince Rupert Harbour and Tuck Inlet captures your attention! North coast cuisine is awarded a fresh outlook by Chef Willy Beaudry and our acclaimed kitchen team. A unique blend of international styles with a generous dash of Pacific Northwest flavors highlight the menus. In addition to our fresh, fine dining, our wine list offers international bottles with a spotlight on B.C. and new world wine countries.
Waterfront Restaurant Gallery
The best food I've had this year is from the boys at The Waterfront Restaurant at the Crest Hotel in Prince Rupert.
Dining with Eagles at the Waterfront Restaurant is one of the Top 100 things to do in BC before you die.