The Crest Hotel is pleased to offer our excellent facilities and amenities for the convenience and pleasure of our hotel guests. Our in-room amenities ensure your stay is comfortable. In addition, our public spaces, facilities and amenities provide you with everything you need to enhance your stay.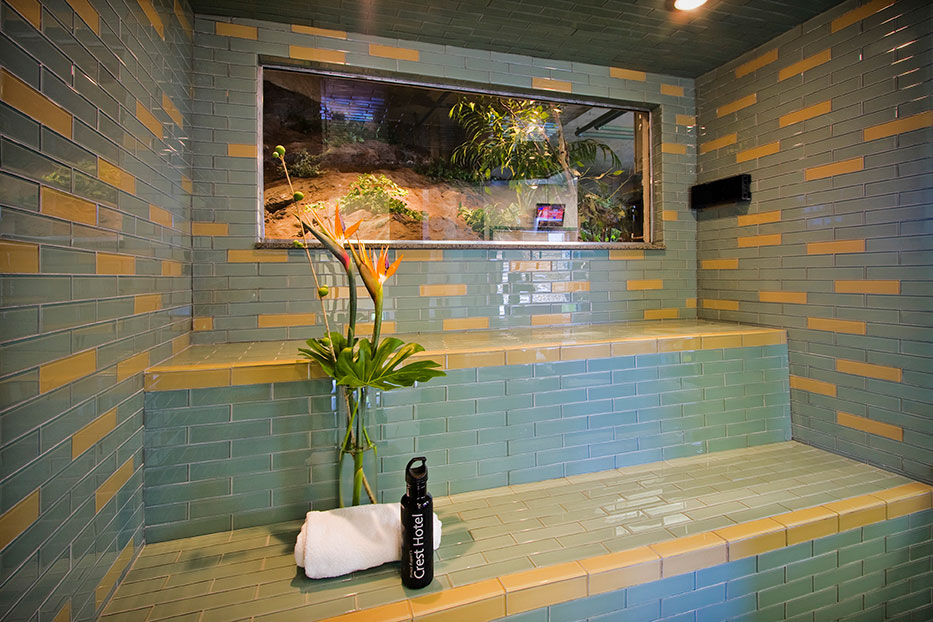 Fitness Centre, Steam Room, Hot Tub
The Crest Hotel Fitness Centre allows you to complete your usual workout in an extremely well equipped space. Our complete training and fitness facility includes a gym, outdoor hot tub, and steam room. In our gym we have free weights and strength equipment, treadmills, stationary and recumbent bikes, stair climbers, and a rowing ergometer. Athletic shoes and proper work out attire must be worn in the fitness area.
Relax in our Steam Room or enjoy a view of the harbour from our Outdoor Hot Tub! Children under the age of 16 must be accompanied by an adult when utilizing the outdoor hot tub.
The Fitness Centre is open from 7:00am until 10:00pm daily for the exclusive use of our adult guests and a very limited number of Fitness Centre Members.
Gift Shop
The Crest Gift Shop is located at the Front Desk. We feature a fine selection of locally carved native art and jewellery. Argillite, masks, and BC Jade are popular items among many of our guests.
Our Gift Shop also offers an array of sundries and gifts. Postcards, stamps and other travel necessities are available 24 hours a day.